Home → Amber and Silver Alert Programs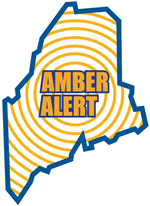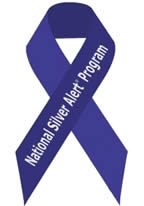 Amber and Silver Alert Programs
The Maine State Lottery participates in the AMBER and SILVER Alert programs. The AMBER Alert is a child abduction recovery program. The SILVER Alert is an adult recovery program for a person who is missing and who is developmentally impaired or suffers from dementia or some other cognitive impairment.
The goal of these programs is to instantly notify the entire state, so that everyone may assist in the search and safe return of an abducted child or missing adult. The State Emergency Alert System (EAS) will broadcast information in partnership with Maine?s Law Enforcement Agencies, Broadcast Radio and TV Stations, Cable Systems and the Maine State Lottery with the assistance of our network of lottery retail agents.
During an AMBER or SILVER Alert:
The Maine Lottery will send an immediate terminal message to over 1,300 lottery retail agents statewide.
Lottery retail agents will be able to print and post copies of the Alert message in their store.
The Alert information will also be displayed on our network of Lottery Advertising Display Units statewide.
The Alert message will be re-broadcast through our lottery network every hour.
An Alert Cancellation notice will be broadcast through our lottery network when the Amber or Silver Alert is no longer in effect.